Hello everyone, welcome back
Today I'll talk you through the makeup I'll be using / doing on Christmas Day. It'll mostly be a golden / red / silver based look with an attempted winged liner.
Primer
To start, I use the Nivea Men's Sensitive Post Shave Balm. I've been using this for the past 6 months or so and I absolutely love it and think its amazing during the autumn and winter months. This primer is currently £5.29 in Superdrug, and is constantly on offer in Tesco for £2.50. Click here for Superdrug price, and click here for Tesco price.
Foundation
I really need to get this foundation soon, so tomorrow I'm going to Superdrug tomorrow to get this, but this is the Rimmel Lasting Finish Foundation. At the moment I am super pale, so I'll probably get the shade Ivory 100 – provided it is the lightest shade. This foundation is so so nice to wear and one of my all time favourites and for £7.99 you can't go wrong.
Concealer
My most used concealer at the moment is paired with any of the foundation of my choosing. This is the Mac Prolong Wear in NW15 and it was £17 from Debenhams. This is the best concealer for the best coverage and is definitely buildable and easy to wear.
Powder
This powder is a new purchase but I have previously owned it, and this is the Rimmel Clear Complexion Powder and I will always try and get my powder in the lightest shade possible which I get in 021 Transparent. This powder is light, it isn't cakey and does a really good job. I got mine in Savers for £3.98 and the Rimmel makeup from savers is always under £5 as well as Maybelline too, and it will honestly save you so much! Click here for the Savers site 
Eyebrows
For my eyebrows I will always resort to three products; the MUA ProBrow Eyebrow Kit, Benefit Gimmie Brow and W7 Brow Twister (I can't find a link for this but I got mine from my local Factory Shop, but you can get them in Beauty Outlet too.)
I would usually apply the wax from the eyebrow kit first, but unfortunately the it runs out so quickly. I will always brush through my brows with a spoolie and then apply the powder to my brows. Then with any spaces I've missed, I will apply the W7 Brow Twister (which is a pencil) and lightly fill those areas. Finally I will set my brows into place using the Gimmie Brow. (I have the travel size which came with the Glamour magazine.) The Gimmie Brow also gives your brows that extra definition to make them look fuller.
Eyeshadow
My favourite  golden colour to go with for Christmas time are the colours Dust and Camel from the W7 In The Buff Palette. With a damp Real Techniques Base Shadow brush, I apply the two colours to create a foiled eyeshadow look. Then with the LAROC Summer Eyeshadow palette, I take the dark red and light red combined and put those in the crease. Together these create a really lovely warm effect and warm the eyeshadow and equal everything out.
I'll show bronzer, contour and highlight in a YouTube video which I am planning to film tomorrow and upload it on the 24th at 10am because these products change depending on the look.
Mascara & Eyeliner
For my mascara and eyeliner, I use the Maybelline Lash Sensational and the Lord and Berry Eyeliner. These products are two of my favourites and I can always go to these products and get the same outcome every time. The Lash Sensational gives your lashes the length and volume you need as well as the formula being amazing. The Lord and Berry eyeliner will always need a good shake to make sure it doesn't crust throughout the day because this liner has a habit of doing that.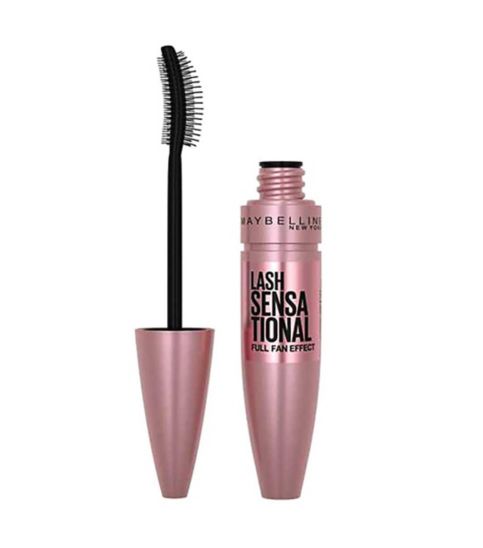 Lips
I begin to line my lips with the MUA Nougat Lipliner, and then fill them in with either the NYX Soft Matte Lip Cream in Stockholm, or the Rimmel Kate Lipstick in 30. I will alternate between the two the majority of the time!
That is everything for my Christmas Makeup! Let me know what your favourite colours are to go for during the Christmas time!
I hope you have a wonderful Christmas,
Thanks for reading,
~Abi♡
Contact me at abimoss14@gmail.com